( 1 Vote )
It's kinda Odd Looking at an International Star before they were famous and world wide But that's exactly the case with this artists off the chart talents! Deadlee MC Across the board is Light years ahead of this Peers and poised to become an international sensation.
The band Suburban Syndicate is Stacked, DeadleeMC fronts this Power house act but there's more to the story! NOT 1 aspect is missing with this artist and his band, everything is perfect and the stage is set for stardom to happen!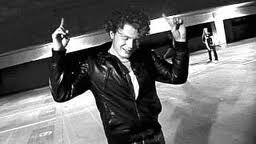 Featured Above flow master DeadleeMc
I just wish to throw this onto my site, my social networks to let it be known before this takes off and the world rushes to get a piece! I'm an Unpaid spokes person, AKA big fan and can't wait till this blows big!
The band's average ago is19 and record labels across the board are taking notice! What were you doing at 19 that was so special? Hell I recall going to Canada and partying like a rock star since the legal drinking age was 19! Beyond that my high sweet heart and spring break was just about all I can recall!
Can you show me a more talented act than this? Compare them to a young beatie boy's and you will see magic unfold right before your eyes. These are future stars primed and ready to take over the world and You heard it first here at The Stage!
Picture above Super group Suburban Syndicate primed and ready to take over the Known world as we know it! For a taste of the Highly Anticipated album "82316"