( 0 Votes )
Everyone have a fun Weekend and live a fun life! Thank you all for the love you've shown our site! For that we thank you! Be good to your self and plan a little bit of fun! Go to a lake, get to a show, play some poker, make love under a full moon on your front yard, OPPS, maybe your back yard or deck buts still! Let's not take this rock and roll stuff to seriously! If your in a band have fun! If your a fan let loose and have the time of your life at your favorite bands show! If you in love, love them! If you have a friend love them for who they are and enjoy the time you have with them on this earth!
We are all people, we all have 1 thing in comment and that's the love for Killer music, to need for attention and inter action with others i.e Nobody can live on an island minus a few crazies I know of but anyways... Have fun and realize that We here at the T.N.E.S We make mistakes, But it's rock and roll and we just don't give a shit and neither should you!
DON'T give a flying F what others take to seriously because you will never make everyone happen even if you tried... You would die trying! If you walk into a room, out of 10 people 3 will love you and want to be friends, 3 will dislike you for ( 100 REASONS ) and 3 COULD care less.... the other 1 is on the fence etc, it's an old salesman's sang and it's true to a certain degree!
Life is filled with those who spent life times chasing approval and millions to fit into posh areas like C/A - L/A - N/Y London ETC, And the approval they sought was right inside their chest! Your heart holds that secret so Love, Rock on and HAVE A weekend fit for the rock star that you are because Even Money can't provide for you what you need most And enjoyment is everything! With rock and roll Love Peace!
T.N.E.S We love you and U rock! With out you we are nothing, with out yourself you don't exist do be good to yourself always! Have fun and get out! Enjoy life always! Yes work is a grind, hence the picture above but You do have time to catch a nap and get the F out there and have a killer time! Enjoy a concert, drink good beer, make love, have a f'in blast and above all! Have fun all all you love to do and share it with someone you love! Be bold and venture into life head first enjoying all there is to enjoy!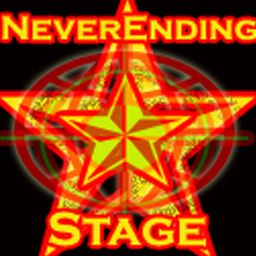 We love you! Never forget that!