( 3 Votes )
Theneverendingstage would like to congratulate Jennifer Westwood in earning the title Artist of the month for may 2012! I don't know any other way to say this but to throw it out there as it is. Jennifer is the most talented artist I've ever known that isn't already famous or on tour and we firmly believe it's just a matter of time before she is!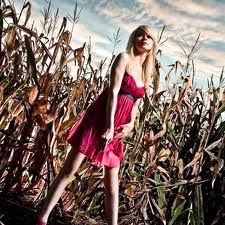 There is no way to measure heart, dedication and love for music. The closest way to try is to hear her voice and listen to her songs! You can hear the emotion pouring out! So rare to hear true raw emotion and that's what Jennifer delivers better than anyone! I think of the greats Janis, Stevie Nicks when I hear Jennifer sing! Her voice sounds like an angle and can romance anyone listening!
Jennifer Westwood's words sum up her years and dedication to music! We believe her best years are coming very soon! In a short time we believe Jennifer will be at the top where her talent and voice belongs!
From the choir loft to the corner bar, Jennifer Westwood found her voice somewhere in the middle. A product of Detroit; she grew up listening to motor city gospel, and also nurtured a fondness for her roots – a heritage filled with country music musicians.
Singing in church landed her many studio gigs on various local jazz, hip-hop and R and B projects and lead to her first public singing experiences, including a gig singing back up for Motown artist Carl Carlton (Bad Mama Jama) and singing the national anthem at a Detroit Lions opening day game.
Since that time she has shared the stage and recorded with some of the best musicians found in Detroit and beyond (The Auctioneers/NY, Dixie Hustler, Black Irish, Infatuations), has performed on Emmy Award Winning commercials, and now fronts her own original project, Jennifer Westwood Band.
Hard working and dedicated to ever refining he craft, she can be found all over the Detroit area working with other acclaimed musicians , performing a diverse array of music from Memphis soul, to Detroit deep tracks and outlaw country.
Dishwater Blonde is her long anticipated inaugural CD. It is rock n roll mixed with a touch of country and a rustbelt sensibility. The line-up includes Ken Kudsin and Tommy Furbacher of Panic Trigger, Jeff Whittle of Tiles, and John Ronchetto formerly of Mindcandy.
Jennifer's been reviewed by the best and recorded some amazing songs! Getting to know this artist I quickly realized her depth and commitment to music. Sky's the limit for this attractive soon to be star. We feel honored to have the chance to know her for she's ready for the next level of her career. Look for this artist to hit the national stage and to take over the radio waves soon she's that good!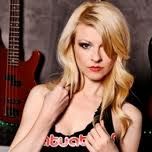 Jennifer's a little bit country and a little bit rock and roll and a star in the making so stop by her site and check it out! She has a new App and many other cool things to explore! http://www.jenniferwestwood.com/ Hot looking and even hotter sounding! Congrats to you Jennifer Westwood for earning the Artist of the month and we look for you to reach the top of the charts in the months to come!