( 1 Vote )
Elemental77 is an artist that takes his art to the next level to create his unique sound. Mixing his love for various ethereal subjects that matter helps this act carve out deep meaning that penetrates one's imagination and sou!
The song above SOLAR STORM is an scientific opus that's simply amazing. It's one of my top favorite songs I've ever heard.
Joe Iafrate aka the mastermind behind Elemental77 played every instrument in that Solar storm. The song is mind blowing and really captures the sounds of a Solar storm and fit's the subject perfectly.
In the spirit of writing this article what I read shocked me. Nasa has warned of Solar Flairs that could cause a spectrum of damages. I'm used to a tornado warning but should I really care about a Solar Flare warning?
If you think about it the sun is going to do what it wants to do so really all we can do is just watch in awe of natures awesome power.
Elemental77 is the brainchild of Joe Iafrate who's contributed to our site's growth by helping us to get the word out about what we do. Personally helping connect us to top named bands in the Metro Detroit Area and assisting our site with it's marketing efforts.
Elemental77 has now set his sites set on breaking out and reaching the top of a music industry that needs something new to revive it. From the day's of Pink flyod where music was more than just a song it was a way of life.
The mantra of music as a culture goes back thousands of years! We have teamed up with Elemental77 to help him connect with dream, fate, destiny. What ever you want to call it the best is yet to come from this top artist.
Joe's an important member who's now helping us on some very important levels and is a member who's attracted some media interest due to his incredible sound and will garner more accolades in the future.
Beyond helping The stage grow Joe Iafrate is working hard to get his music out and recently Joe's moved up the charts reaching #35 on the reverbnation Detroit charts http://www.reverbnation.com/elemental77 If you can check his music out!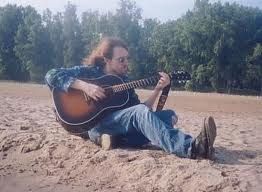 http://www.theneverendingstage.com/component/comprofiler/userprofile/Elemental%2077 Joe is a featured member of this site. You may contact him direct by becoming a member!
Joe will be on our top 1000 this year and the support from his fans and following may help him to the top! Check out the danger of solar flares in this video below.
Nasa releasing warnings on solar flares is scary but terrifying! The video below is just a glimpse of what's possible. Odd to note how scientist always try to predict but if history repeats it's self the video below may be accurate. The suns power and a solar flares reach is unimaginable and fascinating to watch!