( 1 Vote )
Everyone who's in a band struggles with marketing and promoting their band! If you want to get your band heard by millions for free! Register to our site and let us do all the dirty work! Let new fans of music check your videos, pictures, and band info out twenty four hours a day for free! Marketing is hard and there's little promise that what your doing will work. The stage will reach millions so let us help you and get your band promoted world wide today!
If your a fan of music, band, industry or part of the vast music media that promotes and supports bands this platform was built for you! Built by a band for bands Our number one goal is for everyone who loves music to connect with others who feel the same. It's a place to love music, network and showcase your favorite music, hear new bands, songs and videos.
whatever your music passion is the stage has it! If we don't let us know and make it happen! That is theneverendingstage, it's a site for you the music fan. No matter if your the head of a record label, indie band, songwriters, music fan, or run a radio station. We all are fan's of music and we all have that in common!
We love music and help bands promote themselves world wide for free! When you register as a band that comes with being a part of this site. For fans and those who love music it takes only a minute to join and you can show us who you are by the music you love. This is a place to feature your favorite bands, act's, songwriters, festivals, concerts and chat with others who love music. Why not be a part of a music community! If your helplessly addicted to music like we are welcome!
Our site is growing and nothing important ever happens over night! We wish to thank all of those who've helped make this site what it is today. Thank you so much for all of your hard work and efforts. The best is yet to come, if anyone thinks we knew or know what we are doing 100% they would be crazy. Truth is it's allot of work but it gives a chance to connect with others who love music and that's priceless.
Our love for music has pulled us though some murky waters as a site and now that we are hooked the best is yet to come! With the help and genius of other artists, fans, bands and the like the site has grown and we thank you all for the help!
The reason this site was built was due to searching the web and every site that offered anything of value wanted just one thing. Money has it's place but with 99% of bands doing this for free it's an insult to those who rock for the love of music not money.
I started playing bass guitar when I was 13. I actually started playing guitar but quickly found a bass in hands and never looked back. I recall the day I was in the music store playing the guitars and I strummed the bass and the magic ran through fingers and ran through my body. Yes it was that intense, very few things in life make a person feel like that!
Over the years I've been in some bands, improved my art but always remained a fan of music. I'm hopelessly addicted to music! Being a musician is a treat, something I get to do. I will be forever grateful that I love music and that I get the chance to play an instrument.
We have some guest writers that are going to submit their passion to this site on a weekly basis. We are really happy to have them contribute to the stage. Elemental77 is going to host a weekly post along with myself on everything from the universe to solar storms to the weather! Yes you may say the weather but really it's important for the world is constantly changing around us.
We also are in talks to start up a weekly post about blues, rock and what's hot from one of metro Detroit's top artist's. It's not official yet but I have a sneaking suspicion it will happen. The artist has inspired so much in me just from the brief moments I've been blessed to know her so I hope it's a Yes. For now we will keep it a secret and hope it happens!
We are looking for more writers and more fans of music to share their favorite bands. The platform is free and ideal for those who wish to network and get their message promoted world wide. It's hard to brand a business or band and for free you can beat the price.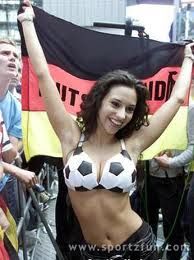 We would love to hear about your favorite bands! Write a review of your favorite band. Stagenewz was created to cover our members via stagenewz and distribute it world wide. We are now in the marketing phase of this goal. For your band to market yourself to 20,000 web sites it could take years. That's part of the benefits of joining our site. Becoming a member means you can join our extended membership which helps bands reach the next level, connect with media and much more.
If your a fan let us know about your favorite concert or show. Tell us from a fans view about your favorite show. This could be a concert you've attended, your favorite festival or local artist. Could be about a local band you know or even don't know. Express yourself on our site because everyone truly is a Rock Star at the stage. Even rock stars themselves I'm sure are fans of other musicians and were inspired by somebody before they were famous.
Who knows maybe your favorite band is listening wouldn't that be cool! It's happened before we've covered a band and they contacted us so it's not out of the question. Improvements are coming daily. We are focusing on some efforts that are very big and will change the playing field of how we help bands, industry and fans connect. Can't let the cat out of the bag but it will be big!
Please connect with us and give us your feedback! We are working on improving things from the perspective of the fan and how it relates to the site. We also value your thoughts, opinions and ideas so let us know! Thanks for being a part of the stage and have a rockin summer!