( 0 Votes )
Vint Cerf, Vice President and Chief Internet Evangelist at Google, and one of the founders of the Internet talks about the 3 big issues facing the Internet and some of the exciting developments happening as we speak.
So your socially networking, you have a web site and your part of web sites that feature bands. So your on the top sites and you wonder what else can I do to ensure your band makes it to the top!
Have you thought about The Billion dollar Mobile industry? Cell phones are becoming lap tops! The projection for the Mobile industry is so big it will all but replace lap tops by 2015 and yes that's shocking!
As Phones, tablets, and other inventions re-invent how you interact socially mobile will become the leading platform for bands, musicians and any web site concept to reach the end user.
We've released our New app that helps your band go Mobile and reach New Markets World Wide!
https://play.google.com/store/apps/details?id=com.andromo.dev69441.app73090
Take japan for example! Just that one market will shock you!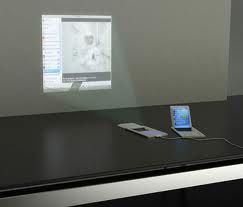 Web and mobile marketing in Japan vs. rest of world the latest statistics?
• In Japan, there are 111 million mobile subscribers and that's shocking! The future of Mobile will be ten Times that size by 2015 and 100 times as big by 2012! 92.5 million of them use mobile data services – that's 83 percent of the subscriber base, or 72 percent of the population Facts coming from the Telecommunications Carriers Association Japan, released in 2010. Factoring out people who only There are about 69 million mobile Internet users, which equals 62 percent of mobile subscribers in total.
• Mobile marketing and Ad space and rates in Japan in 2009 was 103.1 billion Yen, that's US$1.14 billion! This includes all campaign formats, including text, display and search as the video market and mobile market is still in it's infancy! As production costs and media spending rise Year-on-year growth was 12.9 percent which will swell in the near future more than doubling annually.
• Depending on estimates mobile Internet in Japan is more than double the US, European markets. Mobile advertising expenditure in Japan is 15-38 percent of the total global market which is Why Japan is the king of mobile for a detailed comparison of statistics.
As the Major players like Apple, Mircrosoft and google see the potential growth and profit in these industries. Realities like Video, Music, pictures, live streaming and live video conferencing will become daily routine verse a myth. Sure in some forms we do that now but to have thousands of video, mp3's, photo's and everything you own on your own encrypted signal is Super cool!
Imagine your at a coffee shop and your working on a finishing your first book. An old friend you haven't seen in years bumps into you and you want begin to talk about your wedding or old friends from back in the day.