( 0 Votes )
Picking their name from a True Detective ad for a toy called a Goo Goo Doll. The Goo Goo dolls were a garage band when they first started playing out uninterested or seeking a fame or a record deal.
Due to the lead singers shyness he wouldn't sing but all that changed after a lengthy ordeal the band found it's fame from a series of situations that can only be explained as fate verse happenstance.
Straight out of a holly wood movie script. The band living in a van toured relentlessly perfecting their craft after moving from New York to L/A making a name for themselves in the underground circuit but still very unknown.
The song name is full of melody, feeling, the song sends chills up a persons spine if they really get into the meaning of it. Beyond the thousand of woman throwing themselves at the lead singer John Rzeznik for his model like looks. John's a series and dedicated singer/songwriters known for locking himself in his room with a song till it's completed!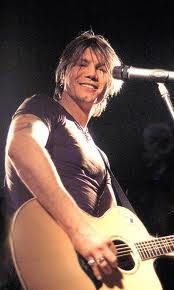 The industry is said to be 80% preparation and 20% who you know! One day a radio programmer checked out their CD and played a song that nobody in the radio business ever attempted to play called name. The song spun out of control landing heavy rotation nation wide and the rest is history.
Bands sometimes all it takes is a spark if you have the talent. Our site is helps to promote bands world wide for free. Nothing happens over night, the Goo Goo dolls were at it for a solid decade going all in risking everything to make it.
The landscape of music has changed and it takes more marketing and business understanding today to launch a band but it's totally doable. We would love to help your band reach in reaching the next level. To become a part of our global efforts and to join our extended network take a moment and register you band.
We have projects we are forming as we speak to get your band heard world wide. Take a moemnt and get started today. Get your piece of the pie and who knows maybe your band will find the same break the Goo Goo dolls did! All it takes is a spark, that one contact out there to notice you. Let us help you get out there to the world.
This site was made by bands for bands! 100% free to join, get your future started today and register now!