( 0 Votes )
Well these are my thoughts, I just heard a ton of crap on the radio today and felt like venting! Who knows maybe someone else thinks the songs of yesterday are boring and dated. Never the less it's an interesting time we live in! Songs that are short of moronic like Friday get 100 million viewers in one week Yet bands that live, sleep, crap and tour music struggle to eat! Pathetic really, sad but I guess that's the way the cookie crumbles!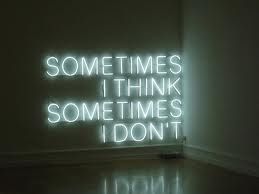 I wish for bands to not care what anyone thinks. I know I don't care anymore what others think. If I'm writing a song it is what it is and that's the joy of the art of music. I will say this is all my view. You may take it or leave it but just think about it when you're at your next band practice and your writing your next song!
On one hand the joy of music is expressing your self through music so don't care what anyone thinks and just enjoy yourself. On the other if possible write the best music you can and follow the unwritten rules of how to write music.
- Respect the groove!
- Melody is everything
- Less is more, chill out on the fills. If it's a great fill then write it into the song if not then chill out unless it's meant to be a rush song!
- Your lyrics do they tell a story?
- Do your lyrics pain a picture?
- Is your lyrics poetic and is it something you would say to a girlfriend or best friend or to a group of people? Is it impressive or junk?
- You can't make an ugly girl a super model so if the song blows write a new one! Don't beat a dead horse!
- Energy is king! If you song kicks enjoy it and never water it down! Energy is power!
- If it's a feeling based song work on it and mean it!
- Last but not least if your a poor rock band record a live album!
Recording a live album can save you money and get you up and running faster! If it's your first album and you are new hey it's a great way to receive feed back and obtain new fans while you work on your songs and build up the funds to record your album!
I've been a musician my entire life and Yes these are my thoughts! What's yours? If you want to be showcased on our site register today and send us your article it's that easy!
Have a great day and remember it's about fun! Money and woman are great but never loose your love for Music! Our site just wants to promote bands and help you get noticed world wide! Please help us to get this music platform to where it should be! It was built by a band for bands! We are 100% karma driven and everything we offer is free!
No matter if your a band, artist, fan of music or in the music industry. The ability to feature your video, mp3, photos is available to all! Have a show coming up let us know about it and promote it! Bottom line is this is your site so let us know what we need by contacting us and please register today and become a part of changing the music world as we know it t how it should be!