( 0 Votes )
I was surfing around the web and bumped into this video! I dug the energy of the band and the rawness of the video! Hey it's London just another spot on earth we are showcasing bands from!
Sure we could and will feature some bands from Africa and other remote islands where you wouldn't think music existed but it does! In fact if anything it's more prevalent than anything else! Every country has a language, history and tradition! Tradition means music! Yes there are multiple mannerisms that create a tradition and music is one that brings the town together so to speak.
Thousands of years later even in modern day times history is repeating it's self! Think about it! Hundreds of years ago in some small town in Ireland a town was playing music, drinking and gathering together, i.e bonding over music! Fast forward to current times and we are doing the same thing.
Clubs, concerts, venues, house parties, bars all have people, drinks, good times usually and bands! Call it what you like it's just people gathering! Anywhere you go music is a focal point of what's going on!
So congrats to Cato Street Conspiracy! Not talking about the events of 1820 but the band! I hope all is well in 2012! Original music video from Cato Street Conspiracy - recorded at Leisure Lounge Studios in 2006!
I know WTF I'm featuring a band from 2006! Look energy is energy and the bands sound and hooks are current in today's music market. Beyond that I found it interesting that I googled them and found nothing. I found a myspace with a log in date of 2010 but that just made me want to cover them even more!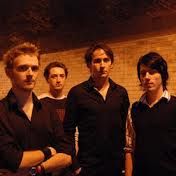 All that passion, the video, the killer song! How could they just walk away or are they still touring, writing and we just don't know about it? If you know the band tell them to look us up and provide an update asap!
Do you know a band that's working hard that needs some world wide publicity! If so have the band register up it takes just a few minutes and we will take a listen and showcase them! Music is now, it's real, it's a pulse! Get with the fastest growing free music platform on the web!
We are only months old and approaching our millionth visitor soon! This is your site as well, do you have an idea on how we can improve just contact us! Fans showcase your favorite bands here on the stage! Let's get this free platform to where it must be! Together we can make a difference!