( 0 Votes )
The more things change, the more they stay the same! Look this was decades ago yet the band is still hip! Bands today sorta sound like this and it's interesting to note just how much history repeats it's self!
Hat's off to the pretty things! Your sound was years ahead of it's time! You ventured into the unknown and your sound is cool even in today's standards!
The pretty things taking their name from Bo Diddley's 1955 song "Pretty Thing" formed in 1963 and had a modern day sound coupled with a twist of innovation that any band must have to be a super group.
Racing into the unknown is what keeps bands alive! Call it quality time for a band, keeping things fresh or blowing off steam! Experimenting with your sound and what's possible keeps staleness away which hinders the creative minds.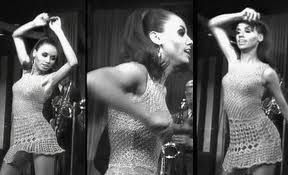 Having a hip innovative sound also helps to stay ahead of what's out there, makes your fans rally behind your new sound and helps productivity for songwriters because you have a sound and style that works and when you mix it with experimental beats, lyrics, and melody lines you can finish songs that were once great ideas that were stalled!