( 0 Votes )
Clear that evil exists on earth and art reflects reality so it's not a stretch of the imagination to believe that evil and music are linked. Just like christian bands preach about god. There are powers that be that reach for a different goal and message.
Personally it all gives me the creeps, truly I'm a person who believes in good energy, life and god but there's really no way to deny what's being spoken about from bands that have a dark message.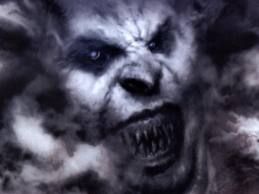 The intent of this article wasn't to "FREAK OUT" and go off the deep end life most do tearing apart every lyric some bands writes and going postal on them for not being what you want them to be!
Fear sells just like sex sell! Shock, hurt, anger, hope all have accounted for number one hit songs over the years! Selling emotions is a trillion dollar business that will never go away! The only business that's got a longer tracked record is sex but I'm sure even the cave men found a way to sell emotions for whatever they needed. Ever check out the ancient walls they were full of folk lore! What else could you do in a cave anyways besides hide from dinosaurs and make love to your cave woman!
What I am saying is there's some things in life that can scare the shit out of you and if you think that it's not out there your insane! After the tragedy that struck Columbine High school artist that wore black and preached evil became public enemy number one giving the rap artist a break for few.
The above house house (Near Saginaw Michigan) I have driven past it for years. I always wanted to stop and check it out, well they who ever that is turned it into a Haunted house for Halloween. No one has lived there for years and it's reported to be haunted for real! If it were mine i would love to fix it up and live in it but the ghosts would have to pay rent or get evicted lol!