( 0 Votes )
Without future or due we wish to introduce you to T.H.E.S Stage member Dion Price R&b/pop recording artist DION PRICE is a fresh face to the music scene taking the world by storm. Combining a mix of both R & B and Pop, his music and live performances exude a fresh, entertaining and diverse flavor. Price's motivation for his vision stems from various places reflective life and depth as an artist.
His struggles, happiness and obstacles, tell a story everyone can relate to. Dion's fun upbeat side to his music sends a rush through your body forcing you to dance and sing along!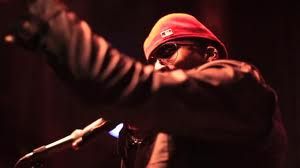 Showcasing a human side to his lyrics Dion's sound has been wowing critics and listeners alike with his smooth mix of cross over sounds unique to vast roots. Dion is a super star in the making loving every step of his journey! You can hear it in his voice, see it in his videos that he has a never ending passion for the music he lives to perform!
Dion is currently in the works of promoting two recenty recorded singles, "What If" and "Once You Know My Story." Both tracks encompass rhythm and blues, as well a hint of pop, each telling a story in the mix of love.
Dion exposed his single "What If" for the first time this past week as a guest on the UDetroit Radio Show and the crowd gave quite a response. "He is going to be someone big," and "His voice is so soothing!" are just two of the comments given by listeners at this event.
Dion was surrounded by fans following his performance asking for his facebook links, twitter and any way to connect with him and follow his musical journey.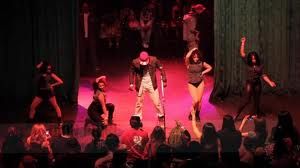 Dion Price will be making another appearence this upcoming week at The highly anticipated Ribs and Soul Fest in Hart Plaza, Detroit MI. This peformance will feature "Hands Up", a pop track, as well as "What If." The set will include dancers and all the clothing will be sponsered by Detroit based clothing brand, Kocky Klub.
No tickets are needed to see this show. Dion hits the main stage between 4pm and 5pm on Friday August 11th. Dion is still in the works for future shows and will continue to make appearences throughout Detroit/ Detroit Metro and other areas of the USA.
Dion is constantly supplying his fans with recent videos on youtube as well as on his facebook page.
http://www.facebook.com/dionpriceis
http://www.youtube.come/thedionprice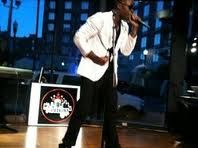 In Dion's words "Music reaches out to other lives, it affects people in a deeper place and I want to contribute to that. Making music for other people is something I NEED to be apart of." Dion Price!
We here at T.N.E.S Couldn't agree more and wish to introduce you to this up and coming super star and if we're lucky we hope to see allot more of him as he makes his accent to the top of the music charts!