( 0 Votes )
Give Me Metal or Give Me Death! By Mick Michaels of Corners of Sanctuary © 2012 exclusively with T.N.E.S covering metal music world wide. With such a wide and diverse variety of Metal music available to artist and listener alike, one would think that similarities in the music and style would be uncommon.
Ironically, it's just the opposite. With the backbone of Metal rooted in the guitar and countless guitar heroes to choose from, how likely is it that bands quite often sound like other bands? Quite likely. There are only seven notes on the guitar. From those seven notes an assortment of flavors are created: majors, minors, sharps, flats, 7THs, 5THs, diminish, etc. Without getting into a theory lesson ordered by famed Rock producer Bob Ezrin, we can see there is plenty of musical room to create.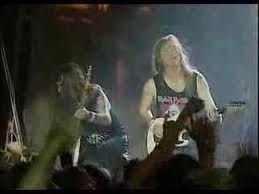 However, within the Metal World there is a certain sound, a specific feeling ‐ that distinctive, driving emotion that is unique to the genre's core – to its essence. You know what it is. Because of this, artists and fans are drawn to it… it calls to us like's Cortez's gold (Pirates reference). With this call comes particular chord progressions and with those progressions comes a series of notes that work well together conceptually, compositonally, grammatically (another Pirates reference), thus musical similarity results. Metal breeds Metal! As humans we often tend to gravitate to the familiar.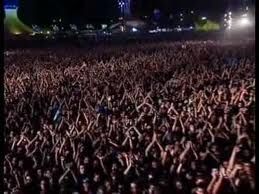 Since the days of early pre‐historic Metalman, we seek comfort and security in that which we know. This is hard‐wired into our rack system of existence, rooting itself in the flight or fight response of survival. What also plays a major factor in Metal is that artists and fans tend to recreate that which they admire. As musicians we all start out imitating or at least trying to imitate, our favorite players. They are models and pillars of aspirations. Who didn't want to be the next Eddie Van Halen?
In the Metal guitar world there are many; Iommi, Frehley, Rhoads, and Blackmore and more modern marvels such as Yngwie, Slash, and Wild. Not to slight those heroes of Metal bass and drums. You can't have the thunder without the pounding canon‐likes of Aldrige, McBrain, or Portnoy coupled with the heavy bellowing rains of Sarzo, Bulter, and Harris.
We play what we like – again comfort in similarity – Metal breeding more Metal. So the question arises: "How original can we really be?" Well for some, originality can be relative and taken with a grain of salt. Certain individuals like to use originality as a badge of honor while others are thoroughly content with the status quo. Originality can also be subjective. But consider: someone, somewhere can always find some similarity in anything, regardless of how "original" something may or may not be. Originality could then be viewed as more presentation than creation, more application than composition and more execution than arrangement. And what's so wrong with that? Why reinvent the wheel? Everything seems to be working very well at the moment and has for some time now. "It's not what you say but how you say it".
If it exists, the best have already done it. The band Gamma Ray, lead by guitarist Kai Hansen, has often been criticized for sounding like… well… you name it. This is a powerhouse of a band and just because things may appear stylistically similar does not necessarily mean they are the same. Hansen himself has admitted that he is a product of his influences. Imitation has long been revered as the highest form of flattery. So what if you sound like Judas Priest, Iron Maiden, Black Sabbath, or Gamma Ray? Not bad company to be in IMHOP.
Thank you Mick Michael's Guitarist for Corners of Sanctuary and Ambassador to metal World wide! We thank you for your many contributions to metal and for helping to get the world out from a perspective of one who's truly lived the Metal Lifestyle! For all you do Mick Michael's and the band C.O.S We salute you! Thanks again for an outstanding Article on the state of metal marketed to metal fans world wide as we speak!
Please support Metal music and purchase Corners of Sanctuary HERE