( 0 Votes )
Featured recording artist DION PRICE rocked the stage this past weekend in Hart Plaza, topping off the night with 3 original tracks. Leading up to the performance, Dion mingled with fans before rehearsing a few more times through then he hit the stage.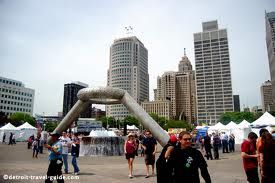 The 2012 Ribs R&B Jazz Festival drew thousands of enthusiastic festival goers to the the legendary event! Its back and it's BIGGER and BETTER than ever representing Detroit's thirst for good food and Hot acts!
With two powerful dancers supporting him, Dion Price put on a powerful performance of three original tracks, "Hands Up," "Take You There (TYT)" and the new single "What If." The stage set also included a live key boardist who accompanied Dion on a cover track "Ridin Solo" by recording artist Jason Derulo.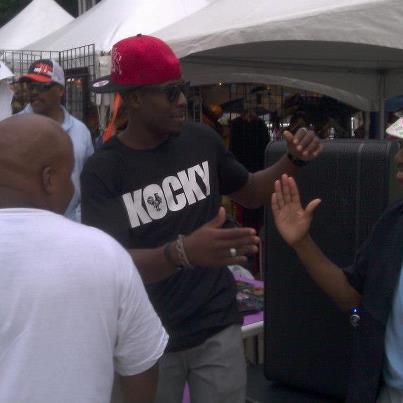 Dion Price showing some Love to fan's after finishing his high energy set before a packed house at Hart Plaza!
This highly anticipated event has hosted more than 2.3 million attendees in its 16-year history and the world's taken notice. The festival continues to attract tens of thousands annually. Attendees eat, drink, shopped at this world class event enjoying a fun concert atmosphere at Detroit's Legendary Heart Plaza concert Venue! The buzz from the event will be felt world wide as Detroit showcases it's Music muscle.
Every powerful note Dion hit was followed by cheering from the crowd, as well as a large applause. "This is where I belong...on stage" quoted by Dion following the show.
New as well as old fans appraoched Dion after the show to take pictures and speak with him. He was swarmed by men, women, young and old. He had made an impact on Detroit that night-exactly his intentions.
Keep up to date in the world of Dion Price as he stops by to showcase what's new in his world and beyond! Become a friend of Dion and his hip hop movement at https://www.facebook.com/DionPriceis