( 0 Votes )
We really need help! The band Brothers N Arms who are members of Theneverendingstage came to use with a big problem. A much bigger band was up against them in a concest for radio played and asked Could we help!
Seeing they were considered the underdog and they were stage members we rose to the occasion and now it's on! The 3 piece band from College station, Texas verse a band with thousands who are backing them! The radio contest with 99x in Texas would put the band on the map and take this young band to the Texas Market firmly where I predict they will shine and big things will come their way!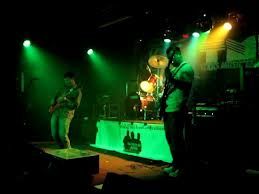 Thank you so, so much for helping this band out! That's what we do here! We took it as a personal mission and we Jumped on board to help this band face a much larger following and with your support we can make Brothers N Arms destiny happen!
Brothers N Arms are hard working, focused and humble! They treat all their fans with respect and we think the world of them! Thanks for your vote! They live for Music and Have purpose and are contributors in their local community which is why we took them on and fully support, back and are willing to bring a force of thousands to make the Radio Contest happen for them!
To join The stage family and thousands backing you takes just a few minutes! From there upload your mp3, sell your digital links on our site, feature your videos and turn your bands news, up and coming concerts into valuable press and pr distributed world wide 100% FREE!
Let us help to get the word out and Get heard! We are helping Brothers N Arms reach the next level and we would love to help your band do the same! Don't have a band, no worries! Sign up and network with our impressive list of bands, artists and musicians and find your dream band!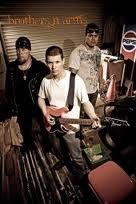 No matter if your a basement band, garage band, local, regional or wish to take over the world as we know it! We can help your band to reach the next level and are committed to help those who are willing to take a few minutes of time to make it happen!
You don't have to do music alone! By joining this site for free your part of thousands of bands, artists, media, venues, and industry that have your back! No matter what your goal is we will help you every step of the way only asking that you tell others and continue to love, create and let us promote your Music to the world!
Get heard, Join today! Takes just a few minutes, Change your music future now! Brothers N Arms Joined up and Changed Their music Destiny and so can you and It's only a click away!