( 3 Votes )
They say you should mix and match your family pet's name with the street you grew up on to find your Adult xxx name! I know lol how stupid right! Well how does one find there best famous name? If your going to be a rich snob how do you create a name hot chicks, the press, and the world in general will go crazy for? Calling yourself Madonna Gates will raise some eye brows for sure! If your a guy how about Stallone rivers! Doesn't that name sound famous already lol!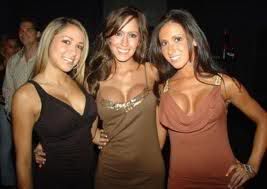 Top 10 way's to create your Rich and Famous name you will use to take over the world! You said you want to be a rock star now it's time to do the most important step! Announcing your famous name is more than a name it's your brand, your legal identity and if you play your cards right the name groupies will yell after and before the show so let's get to work here!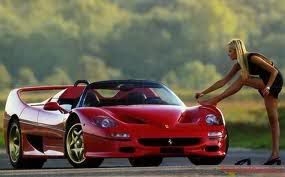 Top 10 methods for finding the Perfect famous name!
1. Put 50 first and last names on an Index card and draw two names till you hit gold! Bruce dagger ( Cool name free to use it! )
2. Try the first name of your pet and streets you lived on not a bad method. lassie elm If your dogs name was lassie & you lived on elm street lol!
3. Try mixing Animal and veggies to make the perfect name! Lion rads Cool name Lion mixed w/ Rads short for Radish!
4. There is a list below of names try mixing 2 names may help your search results Opera gates! How's that for a name omg!
5. Take the top 50 most important trends and mix them you may create a name that goes viral, hey call yourself Viral gold there's a cool name!
6. Think of a list of intelligent names and mix them with stupid or sexy names like Harvard girls hey it's catchy!
7. Find some name that means something and see if anyone owns it! If not you could have your name and a head start on branding it!
8. Make a name that nobody's ever heard before! Upside to this will be your ability to trademark and protect your work/brand.
9. Call your friends and make a list of the best names they come up with! That's right put your social circle to work!
10. Hit up twitter and facebook and network yourself to a new name! Hey some people are really good at coming up with names why not!
Below is a list of famous people, rich people, rock stars to give you some ideas and to compare how your new name sounds!
Alexander Graham Bell Eddie Murphy Jack Nicholson Aristotle Darth Vader Bill Cosby Mark Twain Britney Spears Bob Dylan Ronald Reagan Charlie Brown Julia Roberts Edgar Allen Poe Hillary Clinton Alfred Hitchcock Jacqueline Kennedy Onasis Dr. Seuss Robin Williams Houdini Sigmund Freud Elizabeth Taylor Mick Jagger Jim Carrey Pamela Anderson Beyonce Denzel Washington Paul Newman Magic Johnson Margaret Thatcher Meryl Streep Fred Astaire Michael J. Fox Pele Ray Charles David Letterman Whoopi Goldberg Plato James Dean Dwight D. Eisenhower Ernest Hemingway Justin Timberlake Steve Martin Tyra Banks Stephen Hawking Helen Keller Jane Austen Vladimir Newton Neil Armstrong Abraham Lincoln Benjamin Franklin Vincent Van Gogh Oprah Winfrey Thomas Edison Thomas Jefferson Madonna Pablo Piccaso Mohammad Ali Gandhi Clint Eastwood Princess Diana Michael Jordan George W. Bush Bill Clinton Tom Hanks Tom Cruise Paul McCartney Mother Teresa John Travolta Sean Connery Harrison Ford Marilyn Monroe Spider Man Charles Dickens Putin Neil Diamond Jesse Jackson Jessica Simpson Steve Irwin Lucille Ball Louis Pasteur Ashley Simpson Jermaine K W Lil Wayne- Jon and Kate Gosslin- Chris Brown- Lady GaGa- John F. Kennedy Albert Einstein Elvis Presley Michael Jackson William Shakespeare Christopher Columbus Leonardo Da Vinci Cleopatra Mozart John Lennon George Washington Michelangelo Walt Disney Martin Luther King John F. Kennedy, Jr. Napoleon Bill Gates Ludwig van Beethoven Isaac and thousands of more names to compare, rate and judge for yourself which one will work for you and your future empire!
Rich & famous pep's!
Oprah Winfrey, Personalities
Beyonce Knowles, Musicians
James Cameron, Directors/Producers
Lady Gaga, Musicians
Tiger Woods, Athletes
Britney Spears, Musicians
U2, Musicians
Sandra Bullock, Actresses
Johnny Depp, Actors
Madonna, Musicians
Carlos Slim Helu & family, Mexico
William Gates III, United States
Warren Buffett, United States
Mukesh Ambani, India
Lakshmi Mittal, India
Lawrence Ellison, United States
Bernard Arnault, France
Eike Batista, Brazil
Amancio Ortega, Spain
Karl Albrecht, Germany