( 1 Vote )
Page 1 of 2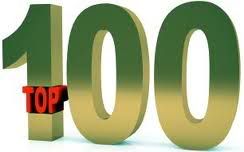 MONTHLY TOP 100 VIDEOS!
If it's On our Radar then it should be on yours!
If you know a cool band that must be on the
Monthly top 100 let us know! This e-mail address is being protected from spambots. You need JavaScript enabled to view it
100# The band SYNN has Made it onto the top 100 for may for their talent and commitment to creating the best metal they can! Setting up shop in L/A the lead singer of this band is simply amazing! Her voice, looks and vocal hooks set her apart from many who ever try to make it! The band is solid and is missing nothing! The drums, guitar and bass are incredible! I predict we will see this band on tour in 2013! I've included them into the top 100 to get everyone introduced! It's going to be mind blowing to see this band grow and sky is the limit for them!
http://www.theneverendingstage.com/component/comprofiler/userprofile/Rockstatus99
http://www.theneverendingstage.com/stage-newz/364-synn-metal-band-that-will-take-the-world-by-storm
99# THIS ROMANTIC TRAGEDY is an incredible band! This dynamic band will rise in the ranks but will they have what it takes to make it to the top? Are we nuts for placing them at 99? If so then vote them up! Be heard and register your voice on our site! Members can email us requests that a band rise in the charts and the grass roots efforts alone do and will matter! The band Romantic Tragedy joins ten's of thousands of bands with that sound. What makes them better than the rest is the instrumental strength of the band and the years put in to be as good as they are!
98# The Color Morale - Humannequin I love how sweet the band is then they bite the head off the bat laughing! This band needs to take their med's which is why our site picked them to be on the list! Not sure where this band is heading but their sound is original and packs a punch! If your a hard core fan let us know and rep this band by voting them up!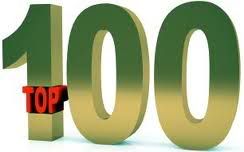 97# Rok Hollywood - Hollywood, California
We expect this band to rise fast on the charts! Rock and metal music Rok Hollywood get's an A+ Can't get any better! Just an incredible group of talent!
96# Serene - New York Recently released world-wide by a Japanese label. She's in her mid-teens, but Serene has an artistry, and a powerful perception that is beyond her years. Punk, Musician, Painter, illustrator, lyricist, poet, photographer. This young teen could take off this year and we are here monitoring her progress. Her song is cross over and fusion at it's best! What I love most about her style is it leaves you guessing! It's not the same old copy cat crap you hear on the radio! For that welcome to the top 1000! Once we get to know this artist more and take a close look I'm sure she will rocket up the charts! This about this what were you doing when you were a teenager? Did you have a record deal as a teen? Clear to see this is a special teen and artist!
95# Elemental77 - Detroit Mi, Pink Floyd, Porcupine Tree, Ozric Tentacles, Massive Attack! The song solar storm is just incredible! One of my favorite songs by any artist! Elemental77 aka Joe Iafrate makes it onto the top 100/1000 due to the unlimited upside of this artist once things fall into place for him! His natural talent is off the charts to measure. Playing bass, keys, guitar and arranging his own compositions! Our site is work hard with this artist to help him reach his vision. We firmly believe it's only a matter of time before he's touring and selling tickets for his unique sound of instrumental bliss! If this artist gain's traction sky's the limit on the top 1000 we are that confident about his talent!
94# Code507! Detroit, MI A band re-tooling for greater sky may be a shocker in the months to come! This rock band from the Motor city Worked their fingers to the bone writing, recording and shooting this song. With great aspirations and rock and roll in their blood the band hopes this clever mix of rock, pop, metal will transpose to a strong live show one day and maybe much more!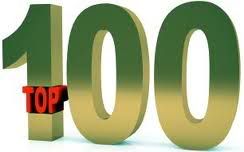 # 93 Fhloston Paradise - Antioch, CA Alternative / Pop/Punk / Alternative Rock Fhloston Paradise is an alternative rock band inspired by the pop/punk rock bands from the late 90's well into the current sounds of today. Their music features catchy melodies and harmonies and between guitars and vocals, supported by a powerful upbeat rhythm section on drums and bass. Fhloston Paradise strives to provide another unique sound to music fans all around. We would love to their fan bad and supporters to vote this band up the charts for their sound is classic pop/punk and 2012 may just be the break out year for this very talented band! We see their upside as unlimited and a must see band live. Love the way the band and the audience get's into the music creating a frenzy!